BlueMed CSA announces High-Level Research Infrastructures Stakeholders Conference | 13th and 14th June 2019, Paris, France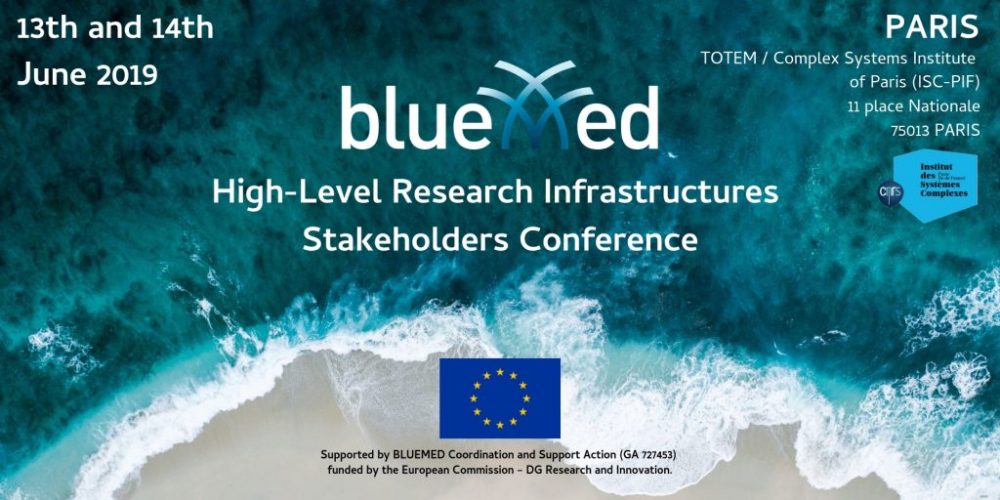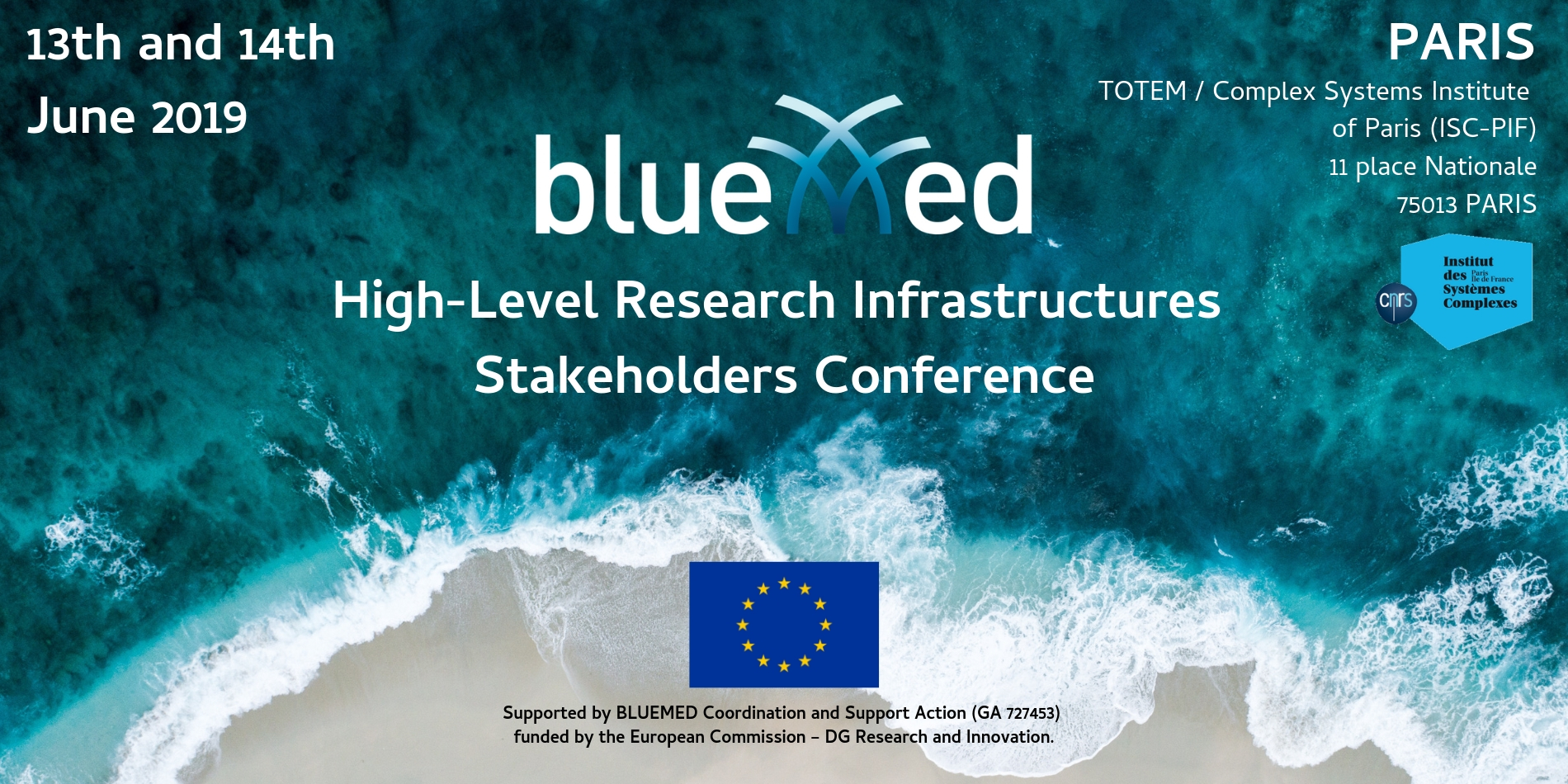 BLUEMED CSA High-Level Research Infrastructures Stakeholders Conference | 13th-14th June 2019 | Paris, France
The BLUEMED High-Level Research Infrastructures Stakeholders Conference will bring together the Mediterranean scientific community and high-level policy makers to enhance the dialogue on cooperation in the field of research infrastructures. This two-day event aims at further strengthening marine and research innovation in the Mediterranean through the proposal of concrete actions and it will pave the way towards the implementation of BLUEMED Strategic Research and Innovation Agenda priorities.
Location: TOTEM / ISC-PIF – 11 Place Nationale 75013, Paris, France

Date: 13th and 14th June 2019
More information: https://iscpif.fr/
Please also see attached file.
Below the presentations that took place during the conference (to be updated).
| | | |
| --- | --- | --- |
| Title | Authors | Organisation |
| 13th June – Opening speech | Giuseppe Provenzano | UfM |
| 13th June – Roundtable discussion | Baris Salihoglu | METU |
| 13th June – Keynote Speech | Françoise Gaill | CNRS |
| Workshop 1 – Pollution | Multiple | Multiple |
| Workshop 2 – Climate Change | Multiple | Multiple |
| Workshop 3 – Bio-resources | Multiple | Multiple |
| 14th June – Panel discussion | Thorsten Kiefer | JPI |
| 14th June – Panel discussion | Rosa Fernandez | CETMAR |
| 13th June – Introduction | Nicolas Arnaud | CNRS |
| 13th June – Roundtable discussion | Ghaleb Faour | CNRS-L |
| 13th June – Roundtable discussion | Georgios Sylaios | ODYSSEA |
| 13th June – Roundtable discussion | Ferial Louanchi | ENSSMAL |