Please consider that this new beta version of the BlueMed website is currently under revision.
Come visit this page soon for the final version. Thanks for your patience!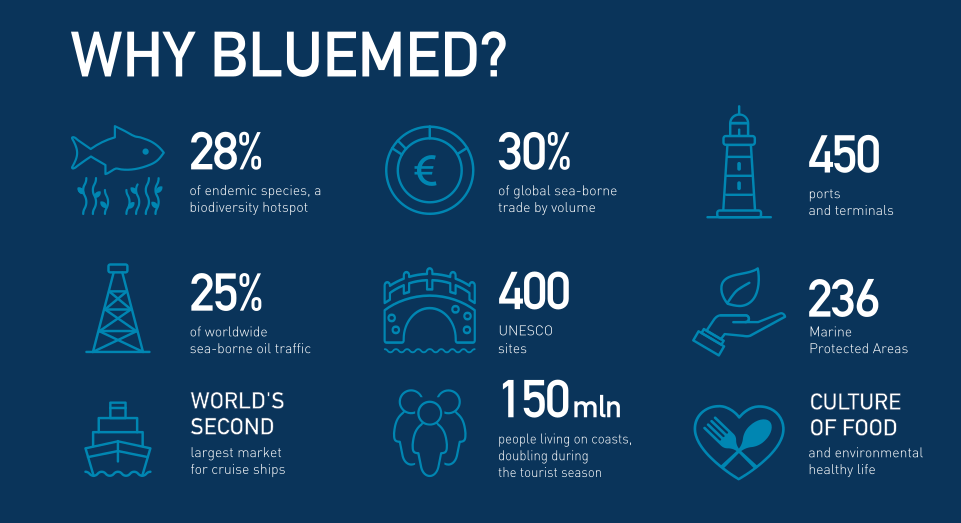 NEWS FROM THE BLUEMED COMMUNITY
The BlueMed Pilot action for a Healthy, plastic-free, Mediterranean Sea

A coordinated initiative to map and assess the actions on place regarding marine plastic pollution in the EU and non EU countries of the Mediterranean area.
The BlueMed StartUp Actions
BlueMed is supporting the shaping of partnerships composed by at least four entities from EU and non-EU countries to conduct multi-disciplinary meetings leading up to a feasibility or foresight study or a demonstration or pilot project:
SEALINES: Mediterranean Safety Network
ECOMEDPORT: Feasibility study of an ecosystem-oriented plant for sediments management in Mediterranean ports and marinas
LabMAF: Developing a Labelling Scheme for Mediterranean Small-scale and Artisanal Fish Products
BlueBoatsMed: Foresight on cruise and recreational boating, their potential for transition towards a blue economy in the Mediterranean and associated environmental challenges
The BLUEMED Initiative aims to advance a shared vision for a more healthy, productive, resilient, better known and valued Mediterranean Sea, promoting the citizens' social well-being and prosperity, now and for future generations, and boosting economic growth and jobs.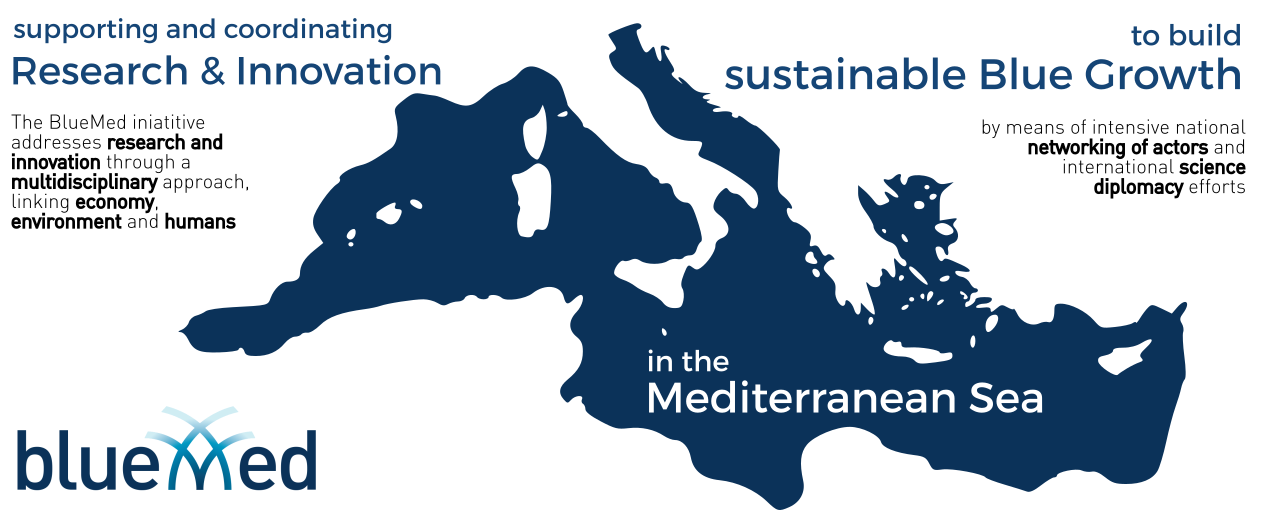 BlueMed tools and key actions
CONTACT BLUEMED
Search Bluemed