The Start-up Actions supported by BlueMed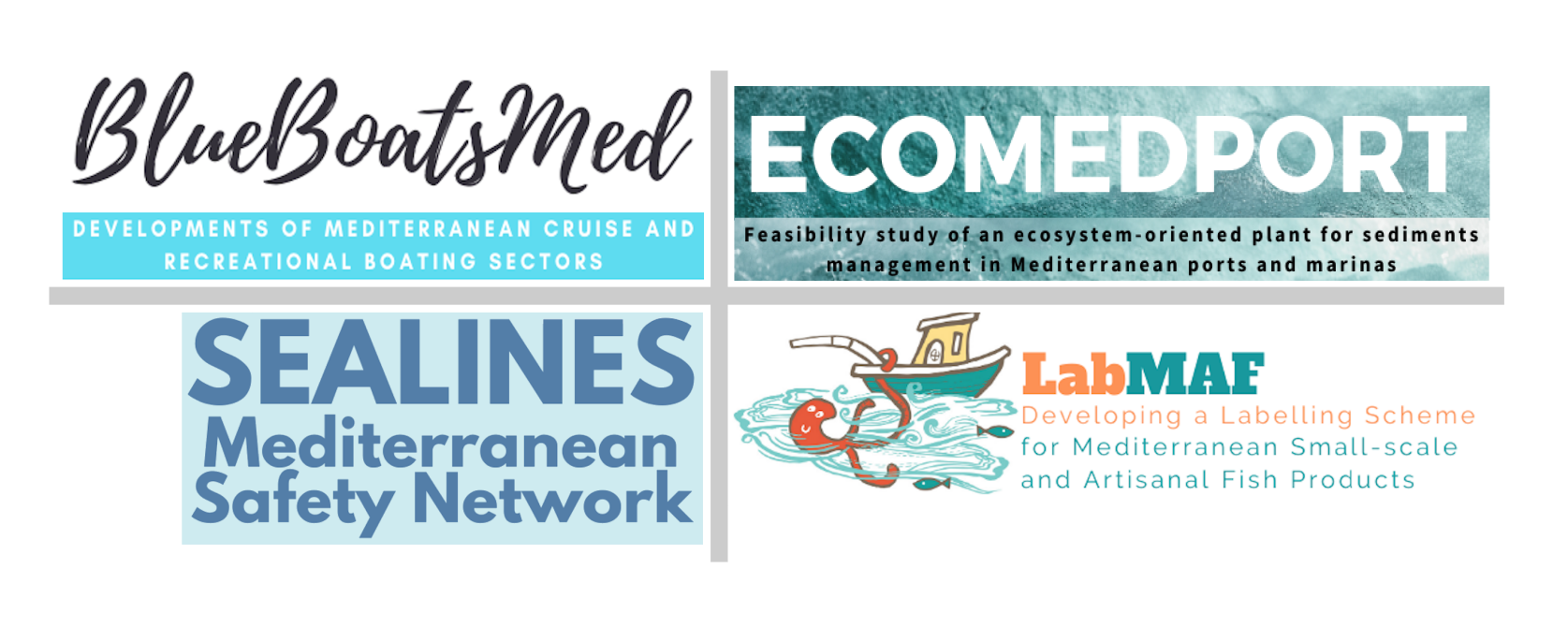 A call was launched  by BlueMed in 2018 for StartUp Actions funding. The applicants were asked to form a partnership of at least four entities – three from EU Member States and one from a non-EU country – to conduct three multi-disciplinary workshops/ meetings leading up to a  feasibility or foresight study or a demonstration or pilot project. Another criterion was the potential integration in the BLUEMED Strategic Research and Innovation Agenda (SRIA).
The four Start-up Actions selected under this call have been:
SEALINES: Mediterranean Safety Network, Coordinated by Ilaria Antoncecchi & Team (Ministry of Economic Development/Bicocca University of Milan, Italy); Co-Lead Marco Pacini (Rossetti Marino SpA, Italy), with partners from Egypt, Greece, Tunisia, Italy, Croatia and Cyprus.
ECOMEDPORT: Feasibility study of an ecosystem-oriented plant for sediments management in Mediterranean ports and marinas, Coordinated by Cesare Saccarini & Team (University of Bologna, Italy); Co-Lead Giovanni Preda (Trevi SpA, Italy), with partners from Tunisia, Lebanon and Greece.
LabMAF: Developing a Labelling Scheme for Mediterranean Small-scale and Artisanal Fish Products, Coordinated by Jerneja Penca (Euro-Mediterranean University EMUNI, Slovenia); Co-Lead Alicia Said (Malta College for Arts, Science and Technology MCAST, Malta), with partners from the UK, Spain, Italy, Portugal, Lebanon and France. Click here for more info.
BlueBoatsMed: Foresight on cruise and recreational boating, their potential for transition towards a blue economy in the Mediterranean and associated environmental challenges, Coordinated by Lina Tode (Plan Bleu, France), Co-Lead Alberto Cappato (Porto Antico di Genova, Italy), with partners from Croatia, Spain, Tunisia and France.
Start Up Actions activity in detail
We propose here a synthesis of the Start Up Actions' activities by means of infographics.
*credits: George Bugeja (MCST, Malta)