The Start-up Actions supported by BlueMed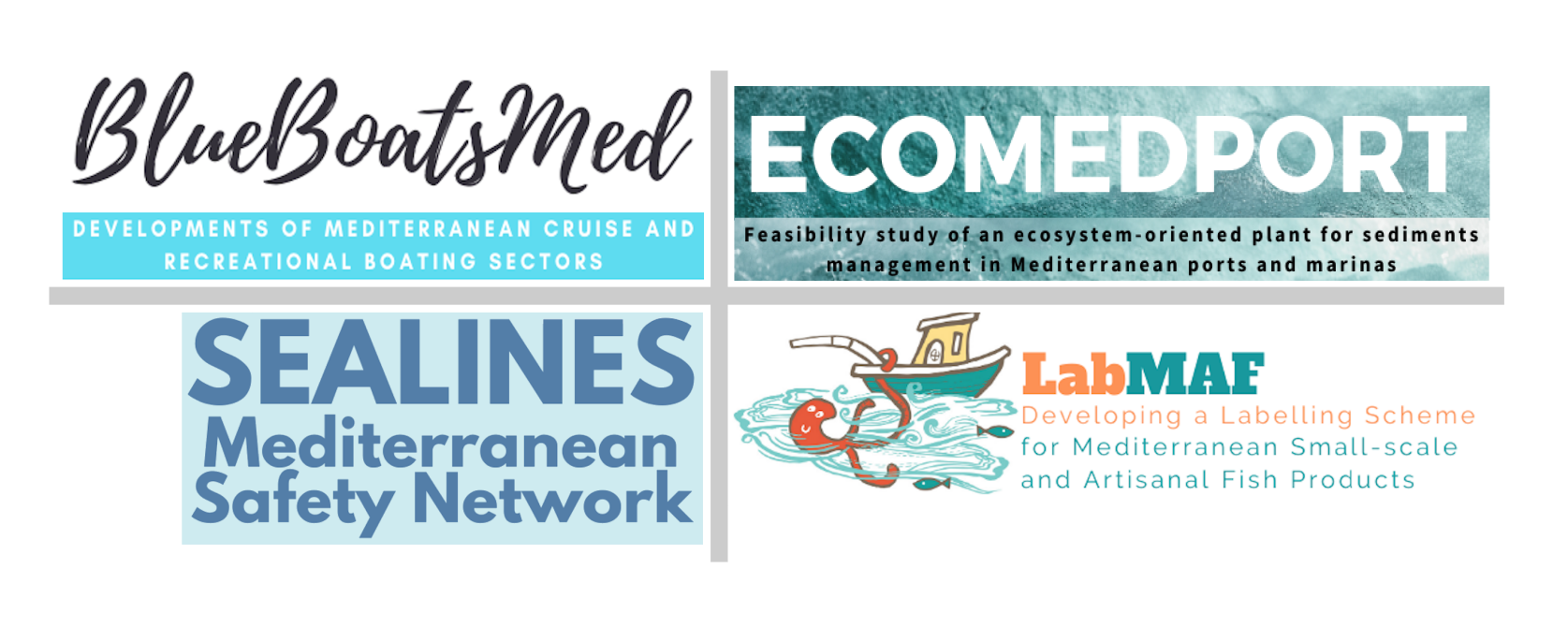 A call was launched  by BlueMed in 2018 for StartUp Actions funding. The applicants were asked to form a partnership of at least four entities – three from EU Member States and one from a non-EU country – to conduct three multi-disciplinary workshops/ meetings leading up to a  feasibility or foresight study or a demonstration or pilot project. Another criterion was the potential integration in the BLUEMED Strategic Research and Innovation Agenda (SRIA).
The four Start-up Actions selected under this call have been:
SEALINES: Mediterranean Safety Network, Coordinated by Ilaria Antoncecchi & Team (Ministry of Economic Development/Bicocca University of Milan, Italy); Co-Lead Marco Pacini (Rossetti Marino SpA, Italy), with partners from Egypt, Greece, Tunisia, Italy, Croatia and Cyprus.
ECOMEDPORT: Feasibility study of an ecosystem-oriented plant for sediments management in Mediterranean ports and marinas, Coordinated by Cesare Saccarini & Team (University of Bologna, Italy); Co-Lead Giovanni Preda (Trevi SpA, Italy), with partners from Tunisia, Lebanon and Greece.
LabMAF: Developing a Labelling Scheme for Mediterranean Small-scale and Artisanal Fish Products, Coordinated by Jerneja Penca (Euro-Mediterranean University EMUNI, Slovenia); Co-Lead Alicia Said (Malta College for Arts, Science and Technology MCAST, Malta), with partners from the UK, Spain, Italy, Portugal, Lebanon and France. Click here for more info.
BlueBoatsMed: Foresight on cruise and recreational boating, their potential for transition towards a blue economy in the Mediterranean and associated environmental challenges, Coordinated by Lina Tode (Plan Bleu, France), Co-Lead Alberto Cappato (Porto Antico di Genova, Italy), with partners from Croatia, Spain, Tunisia and France.
Start Up Actions activity in detail
We propose here a synthesis of the Start Up Actions' activities by means of infographics.
*credits: George Bugeja (MCST, Malta)
Documents and final feasibility studies from the BlueMed startup actions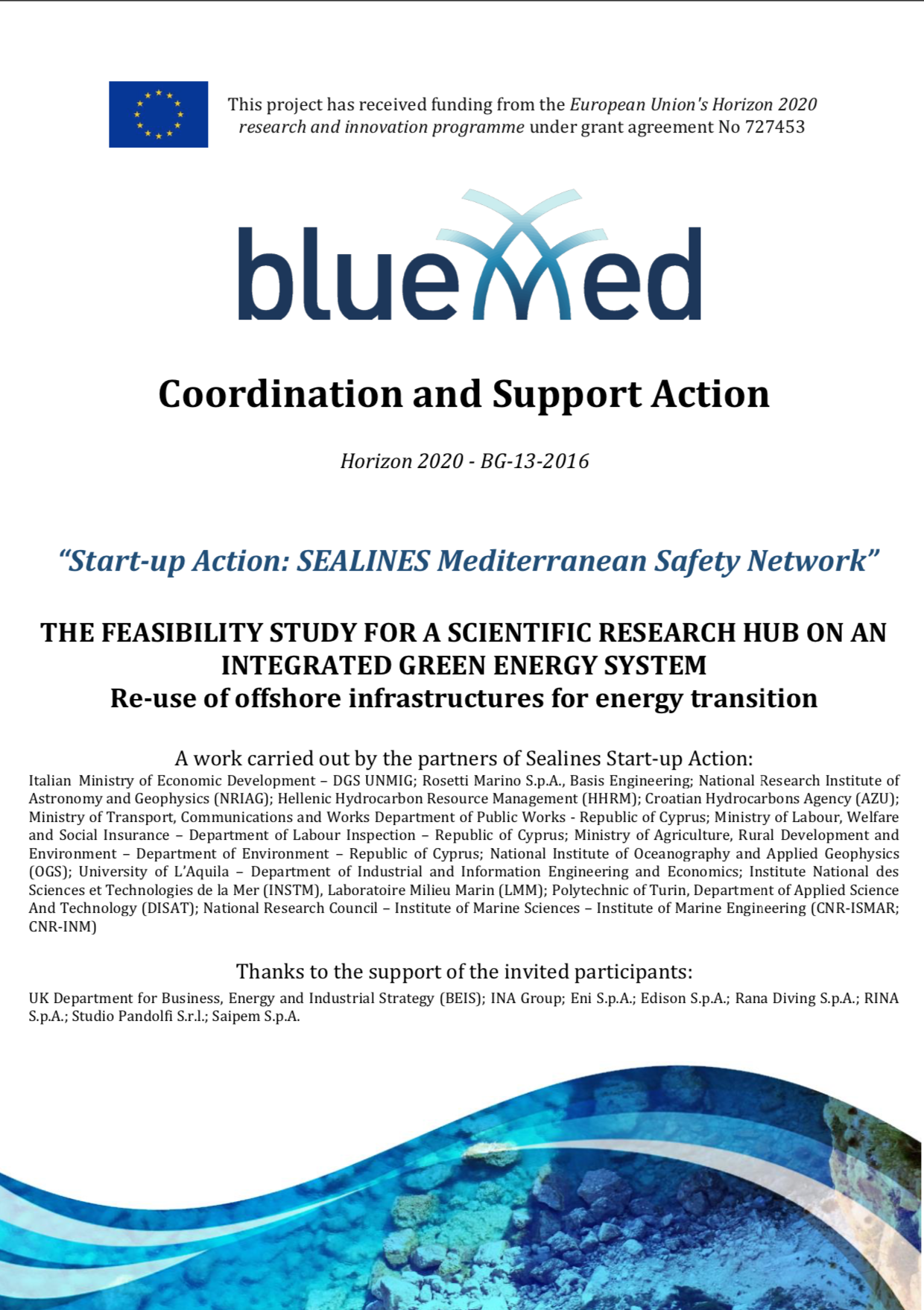 The final feasibility study of the BlueMed StartUp Action SEALINES, regarding the re-use of offshore infrastructures in order to achieve the green energy transition.
This feasibility study represents the outcome of the multi-disciplinary approach of Sealines Start-up Action, created by the strong interaction at international level between research centers, stakeholders, and policy makers to achieve results for blue growth according to Research Strategic Agenda goals.
With this aims, the feasibility study considers an abandoned platform, otherwise decommissioned, as the best case to test a hub for scientific research on an integrated "green energy" system.
News and Updates from the StartUp Actions